Lady Gaga's VMAs Meat Dress To Go On Display In Washington, D.C.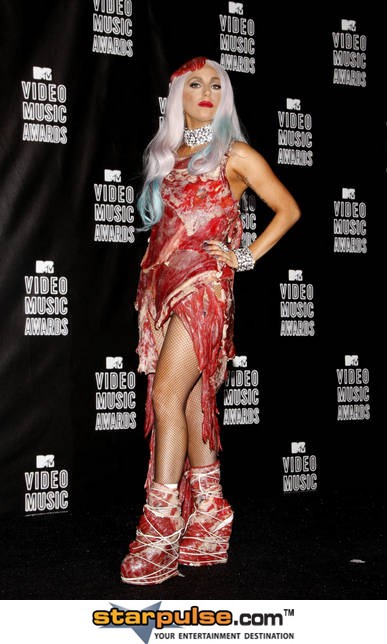 The infamous "meat dress" Lady Gaga wore to the 2010 MTV VMAs is making a trip to Washington, D.C. The National Museum of Women in the Arts will be opening an exhibit curated by the Rock and Roll Hall of fame in Cleveland, entitled "Women Who Rock: Vision, Passion, Power."
The exhibit also features items from Cher, the B-52s, Donna Summer, Stevie Nicks, Cyndi Lauper and Madonna's outfit from her Blonde Ambition tour - the white corset and conical bra.
The dress has been dried to preserve it and was painted to restore the red color of raw meat that has since been lost due to oxidation.
The exhibit will be inherently political and will show Gaga's dress in context. At the 2010 VMAs, she walked the red carpet with men and women affected by the U.S. military's "Don't Ask, Don't Tell" policy on homosexuals. She said, "Pretty soon we're going to have as much rights as the meat on our own bones. And, I am not a piece of meat."