Lady Gaga's 'Swine' Rehearsal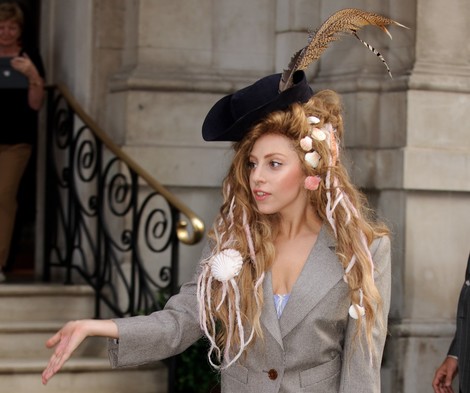 Lady Gaga has put out a video of her rehearsing for her upcoming performance at the iTunes Festival — what started out as a somber rehearsal, ended up being a quite the jam-session. The song starts with Gaga crooning,
"I know, I know, I know, I know you want me / You're just a pig inside a human body / Squeal, squeal, squeal you're so disgusting / You're just a pig inside, swine."
And with that, the song begins to build up to a raucous of a riff while Gaga explodes on a drum kit.
The track has no official title, but based on the hashtag accompanying the clip, "swinefest," we speculate the song could be dubbed, "Swine."
The song is the second single we've heard from Gaga's upcoming album/app, ARTPOP, which comes out November 11th. You can check out the record's first official single, "Applause," which she performed this past weekend at the VMAs and has already gotten an over-the-top music video.
If this clip of the new song isn't enough to satiate your monstrous appetite, you'll be able to catch Gaga's performance at the iTunes Festival live streamed on Monday September 1st, starting at 4 p.m. ET
Check out the clip…. Leave your comments
Source: Rolling Stone