Lady Gaga's Sheer Outfit Steals The Show At John Lennon Tribute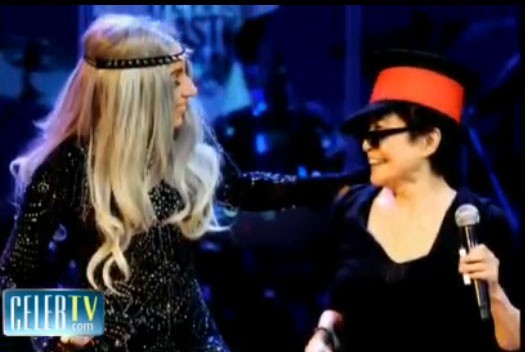 Lady Gaga performed at a tribute show with Yoko Ono for the late John Lennon, but all anyone could talk about was the sheer outfit Lady Gaga wore on stage. 
The dark one-piece seemed to conceal all, but with the right light - and once she turned around - it was very apparent it was meant to show off almost everything!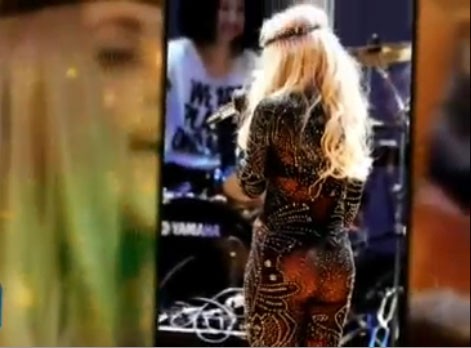 After the concert Gaga took to her Twitter.com page to tell fans about the show, posting a picture of herself posing with Lennon's son Sean, writing: "I got to sit in as a guest musician tonight, what a legendary band + mother, Yoko." 
Lennon's widow organized three nights of shows in Los Angeles over the weekend to mark what would have been the musician's 70th birthday on October 9th.