Lady Gaga's Sea Urchin-Like Hair Hat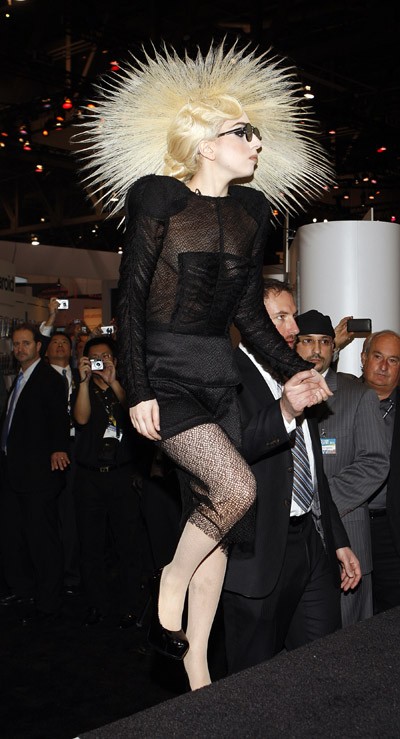 Lady Gaga
showed up at the Consumer Electronics Show (CES) yesterday in Las Vegas grabbing attention with her very odd hair arrangement. It looks like some strange kind of sea creature is sucking on her skull. What do you think? See more photos after the jump!
In the past year Lady Gaga generated a lot of controversy for her bizarre outfits (like this one) and stage stunts. She was heavily criticized for hanging from a rope while covered in blood at 2009's MTV Video Music Awards. She has also been criticized for being bi-sexual and resembling a man.
Fans are willing to shell out big bucks to see the pop star and her menagerie of stage tricks. She sold more than $1 million worth of tickets for her end-of-year party in Miami, Florida.
In completely unrelated news, actor/director Eli Roth was recently stung over 200 times by deadly sea urchins. None of those sea urchins were reported to be Lady Gaga though.
Read that story here
.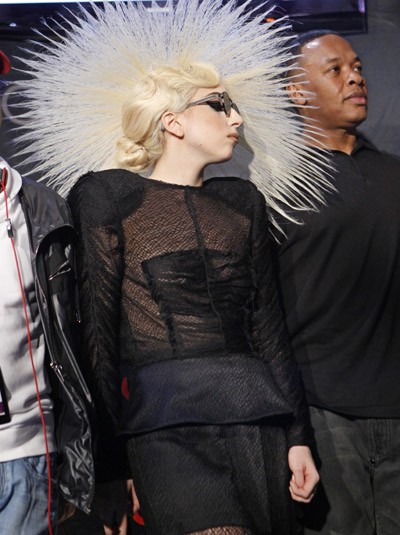 Image © AP Photo/Isaac Brekken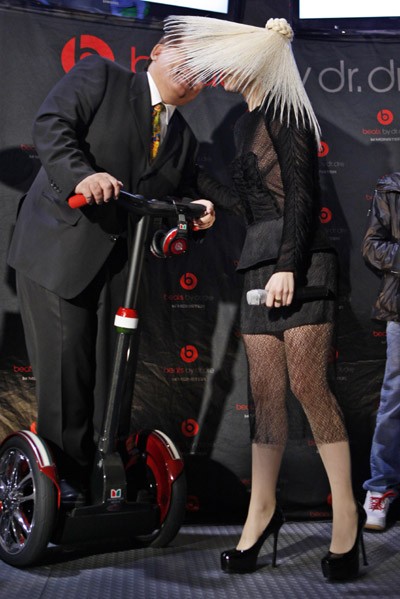 Image © AP Photo/Isaac Brekken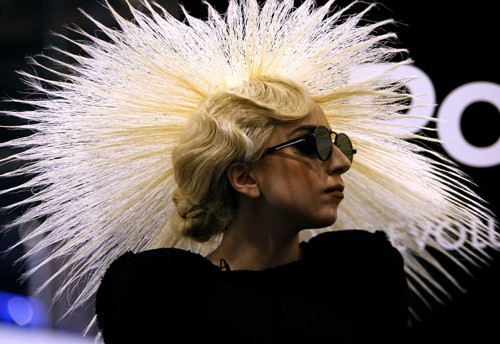 Image © AP Photo/Isaac Brekken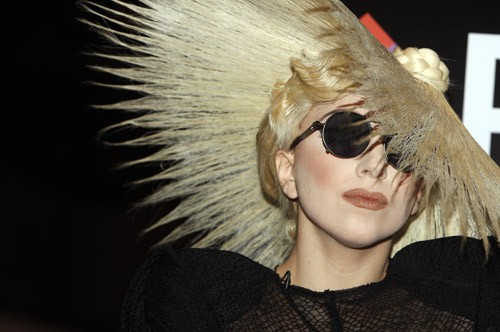 Image © AP Photo/Isaac Brekken
Click the pics for gallery & larger images