Lady Gaga's Next Film Role: Herself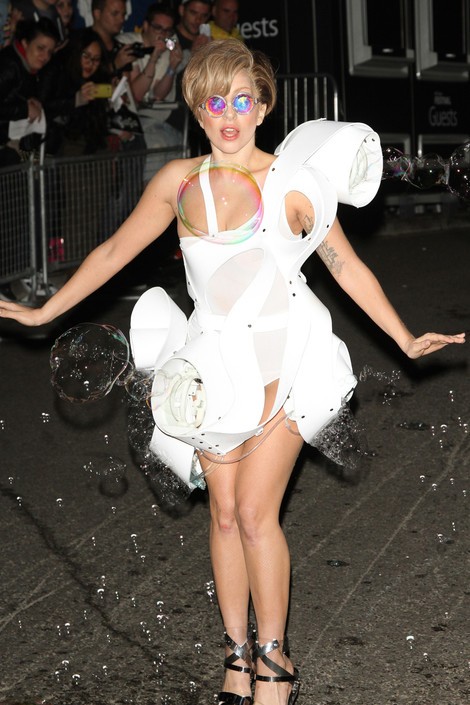 Lady Gaga has been bringing her talents to the big screen recently, and in an upcoming role she'll just have to be herself.
Matthew Vaughn has cast the pop star to play herself in the upcoming film The Secret Service. It's been reported she will make a cameo as an exaggerated version of herself. How Lady Gaga is anything but exaggerated anyway has yet to be determined.
A source told The Sun, "Gaga only had to commit one day to film her scenes early next year. She's such an Anglophile she didn't take much persuading."
Four other stars have signed on to appear in the movie: Taylor Swift, David Beckham, Adele, and Elton John. It hasn't been reported if these stars will also play themselves, or other characters.
The Secret Service, which is based on a graphic novel, follows a secret agent who mentors his protégé. The comic was written by Mark Millar and Dave Gibbons - Millar also wrote Kick-Ass, which was the source material for two films.
Lady Gaga will also appear in Robert Rodriguez's Machete Kills as La Chameleon, alongside Jessica Alba, Charlie Sheen, and Sofia Vergara. She will appear in a cameo in another of Rodriguez's films, Sin City: A Dame to Kill For.