Lady Gaga's New Music Video 'Edge Of Glory' Is A Boring Disappointment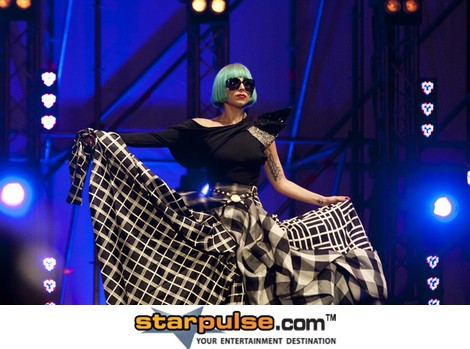 Lady Gaga's music video for Edge of Glory is bereft of costume changes, dancers, extravagant set pieces, and... really anything worth noting, outside of her vintage Versace outfit. So, what happened?
Even Lady Gaga looks bored as she walks towards and away from the camera, sits next to a mute saxophone player, and twirls around fire escape. While the music video would be fine for an amateur effort, Lady Gaga has spoiled her fans with flashy music videos that were events unto themselves. Watch it below:
The word is that Lady Gaga got into a spat with her original director, Joseph Kahn. He left the production, and this is what was left before last night's deadline. Even Kahn was quick to distance himself from the video: "I did NOT direct Lady Gaga's 'Edge of Glory' video. Lady Gaga did -- I don't co-direct. One canvas, one paintbrush. Respect the art. Very simple rule with me," he tweeted.
Lady Gaga's brilliant choreography collaborator Laurieann Gibson was the next to step away from the piece, calling it a "Haus of Gaga" work. "The video changed because @BoomKack [Gibson] nor @JosephKahn collaborated, meaning any previous plans disappeared," she tweeted. She has since been fending off angry Gaga fans.