Lady Gaga's Heel-less Shoes Will Probably Give Her Back Problems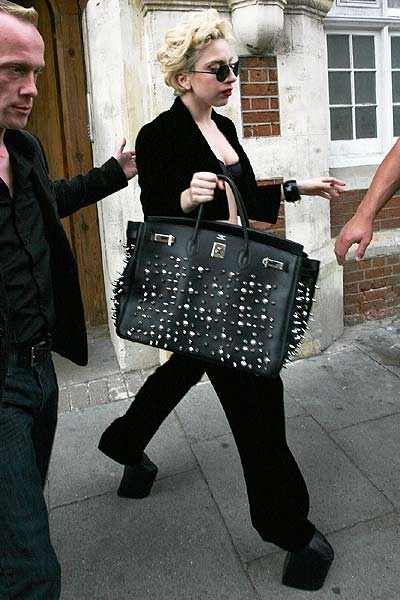 Lady Gaga left a north London studio after taping an interview wearing some peculiar looking shoes and carrying a studded leather Hermes Birkin Bag that would make Sid Vicious jealous.

Pacific Coast News reported that the shoes are as difficult to walk in as they look as it took Gaga a bit of time to walk to her car.

The singer is set to play London's O2 arena and is having it checked out for spirits beforehand. She's also having a her team do "spirit seeking sweeps" of all the venues she's playing on her current tour.

The "Just Dance" hitmaker has also revealed that she lies "profusely" about herself in interviews as a way to protect her privacy and personal life.

She told ShowStudio.com, "The discrepancy between private and public life: I believe as an artist, being private in public is at the core of the aesthetic, the message. However, I profusely lie about my personal relationships in an effort to protect that aesthetic and that message. Today people are distracted by unimportant things - like what my diet is, or who I'm f--king.

"I do sometimes feel that I'm on a stage all the time, and I do feel that life is a stage for my art - when I'm dancing, singing, making breakfast."

She also reveals that she cries when she gets off stage, saying, "There is a moment of freedom, when the stage disappears: when I cry. On stage, off stage, alone or with someone. There's something very honest about that. It has nothing to do with taking off a wig or smearing my lipstick... It's much deeper than that."

Maybe it's just from wearing those shoes.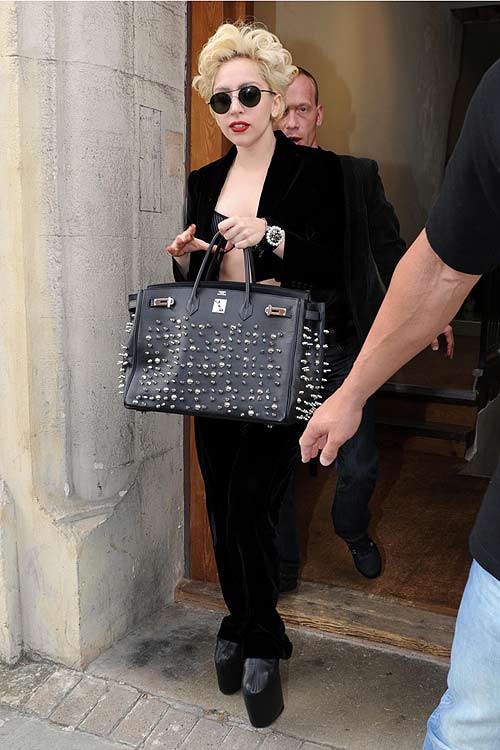 ^ click for next image ^
Click the pics for larger images:
- Click here for more Lady Gaga pictures! -