Lady Gaga's Chicken Head Outfit Tops 'Worst Thing I Ever Wore' Special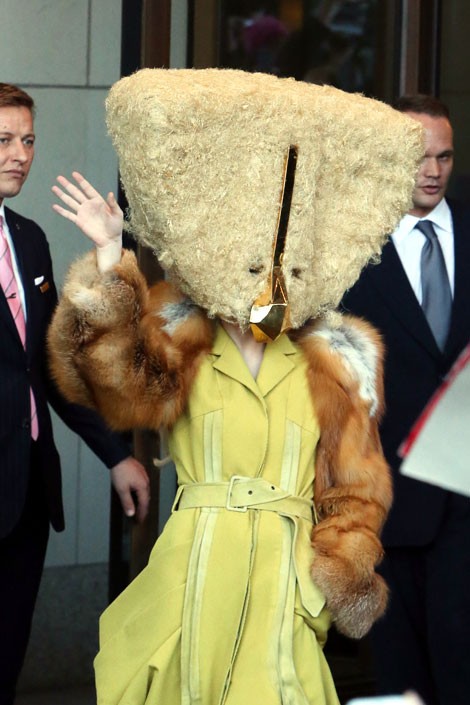 Last October Lady Gaga promoted her album "ARTPOP" in Berlin, Germany, and left the Ritz Carlton hotel wearing a bizarre outfit that some believe resembled a chicken head.
A chicken nugget-like hat covered the singer's face, and it featured a beak-like gold protrustion in front. She paired the head piece with a fur stole and yellow trench coat.
That outfit has landed her at number one on E!'s "The Worst Thing I Ever Wore" special. Ceelo Green, Britney Spears, Kesha, Justin Bieber, and Madonna were also mocked on the TV special.