Lady Gaga's Bodyguards Tackle Eager Fan In Romania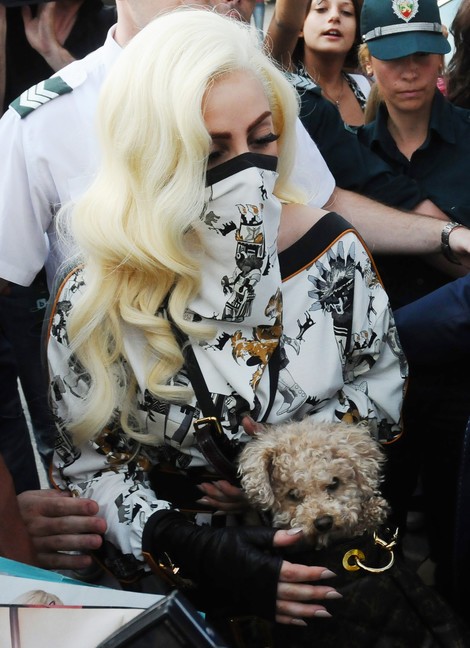 Lady Gaga's bodyguards bum rushed an overly excited fan in Romania on Thursday. The singer was walking through a hotel lobby when a man ran through revolving doors and hurled himself at the pop star.

Gaga, who often takes time to sign autographs for her fans, flinched when she saw the fan rushing towards her. Her security team immediately jumped into action and tackled the man to the ground. While Gaga was escorted outside, the man got back onto his feet and was ordered to leave the hotel, which he did without further incident.

The singer than greeted a throng a fans who were waiting outside for her. Later that night she performed at the Piata Constitutiei in Bucharest. She will later head to Vienna, Latvia, Estonia and Finland.
Meanwhile, Gaga is clamping down on internet bullying on her social networking website, littlemonsters.com. She hopes to weed out bullies, "sexual predators" and anyone who uses offensive language.