Lady Gaga's 'ARTPOP' Sales 75% Less Than 'Born This Way'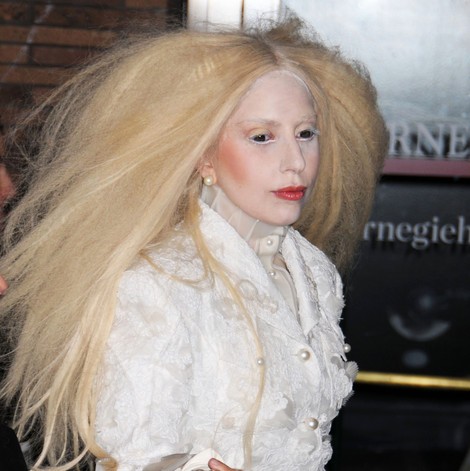 Lady Gaga's latest album, ARTPOP, is expected to sell 75% less than its predecessor, Born This Way.
Billboard reports the pop star's latest offering will only sell about 260,000 copies - enough for it to take over the top spot on the company's Top 200 charts from Eminem, who sold an astounding 792,000 copies of The Marshall Mathers LP 2 the week prior.
While Born This Way's sales numbers are a bit inflated due to an Amazon promotion where the album was sold for 99 cents, Interscope did not expect ARTPOP to so little in comparison. Billboard reports it was hoped the album would easily top recent releases by Katy Perry and Miley Cyrus, but instead it appears ARTPOP will fall below them.
While Interscope will make a pretty penny off Eminem's sales, it also reportedly put a staggering $25 million behind Lady Gaga in an attempt to make ARTPOP one of the label's tent pole releases this year.
One incendiary article on Examiner claims the huge amount spent on Lady Gaga will cost jobs, speculating Interscope will be forced to layoff staffers. A source then claims that not only was ARTPOP ready to go by Christmas last year, but she was told to re-record the album and - get this - told to fake a hip injury when her Born This Way tour's ticket sales were subpar and to create a "comeback" story.
While we're not about to believe Lady Gaga faked her injury, it is worth noting that Lady Gaga was caught trying to "game the system" earlier this year by telling fans to watch a specially-made YouTube playlist that would repeat "Applause" for hours on end in order to boost her numbers.