Lady Gaga Wears Weird Bra Revealing Outfit In NYC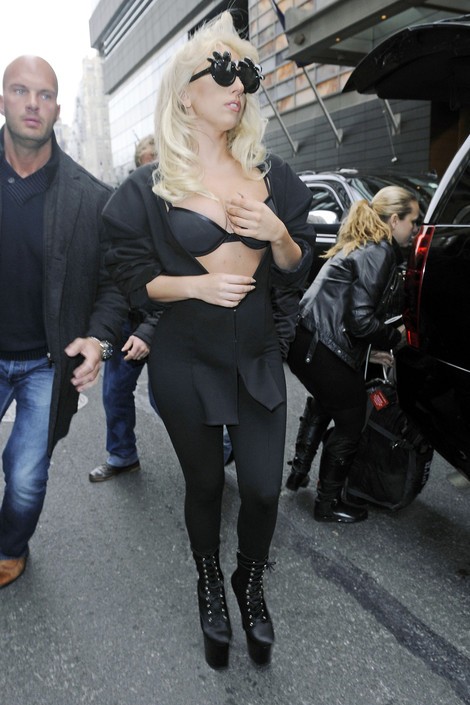 We spotted Lady Gaga in an odd breast baring outfit as she left her hotel in New York City this afternoon. First, it was really cold in the city today. Second, it looks like the blouse was intentionally made to show off the bra (and everything else) underneath.
She paired the look with Minnie Mouse-inspired sunglasses and platform boots. It's weird. But of course Gaga is known for her strangeness so this isn't really weird after all.
The pop star is making a cameo in the highly anticipated "Men In Black III," starring Will Smith, Josh Brolin and Tommy Lee Jones.  We wonder if she'll be playing an alien?
Check out more photos of Lady Gaga...