Lady Gaga Wears Creepy Looking Teeth To YouTube Awards, Releases New Single 'Dope'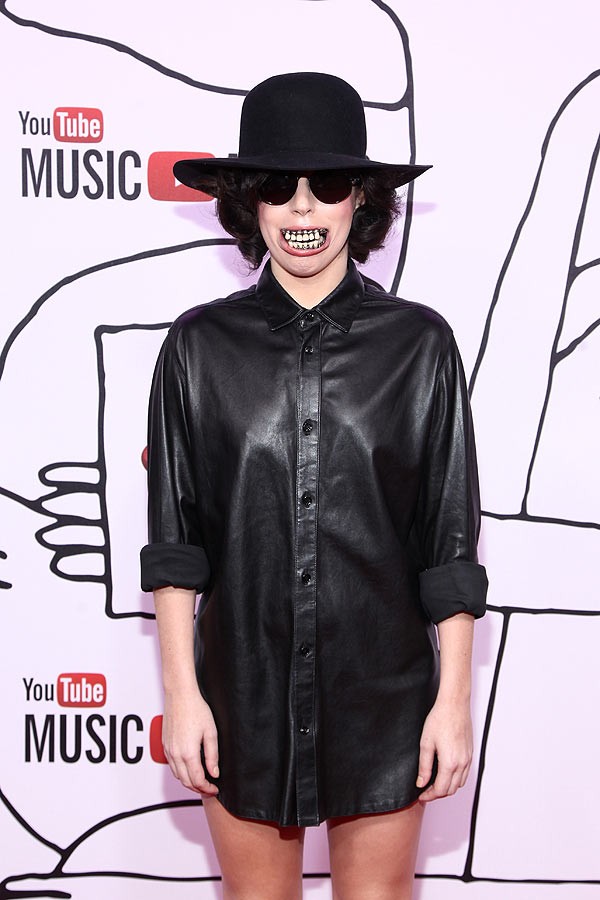 Lady Gaga showed up to Sunday night's first annual YouTube awards wearing an outfit that looks very similar to the cover art for her latest single, "Dope," which made its debut at midnight on Monday, marking her final single release before new album "ARTPOP" comes out on November 11.

The cover for the single features Gaga in a very square jacket and a pair of high-cut panties while wearing a wide-brimmed hat and a pair of eerie grills, making her look like a human skeleton.

The singer peformed the new single at the award ceremony, where she was spotted getting close with beau Taylor Kinney. Recent rumors have said that the couple is currently on the rocks, but that speculation was put to rest when cameras caught the couple kissing.

Gaga was up for the Video of the Year award for "ARTPOP's" debut single, "Applause", but she, along with the likes of Justin Bieber, Psy and Miley Cyrus, were all beat out for the award by Korean girl group Girls Generation. The group's "I Got a Boy" took the night's top prize.

Check out "Dope" below...