Lady Gaga Wears A See-Through Sparkling Jumpsuit In NY & London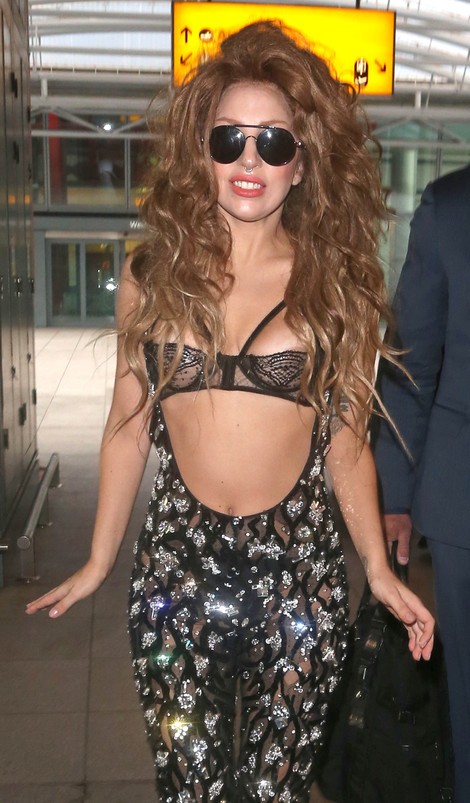 Lady Gaga celebrated at a MTV Video Music Awards (VMAs) after party wearing a risque outfit - although it's not really that unusual for Gaga, who has worn some fairly outrageous ensembles over the years.
The pop star stepped out in a black sequined Versace jumpsuit that was completely open in front. It was also skintight and see through. She added a bra from the same Atelier Versace Fall 2013 collection.
In an unusual move, the singer wore the exact same outfit when she arrived at Heathrow Airport in London the following day. Maybe she didn't have time to change before she caught her flight?
Gaga kicked off the 2013 VMAs with a performance of her new single "Applause," but she was upstaged by Miley Cyrus, who made headlines for her gyrations with a foam finger while she dueted with Robin Thicke.
The star's upcoming album ARTPOP drops this fall. She is working on a documentary about her creative process, and apparently she is filmed working in the nude because she insists her costumes are too restrictive. "I work naked. I like to feel free. I wasn't about to cover up because the camera was there," she explained.

She teamed up with fashion photographer Terry Richardson for the new project.
See more photos of Gaga...