Lady Gaga Wears A See-Through Dominatrix Ensemble To Dinner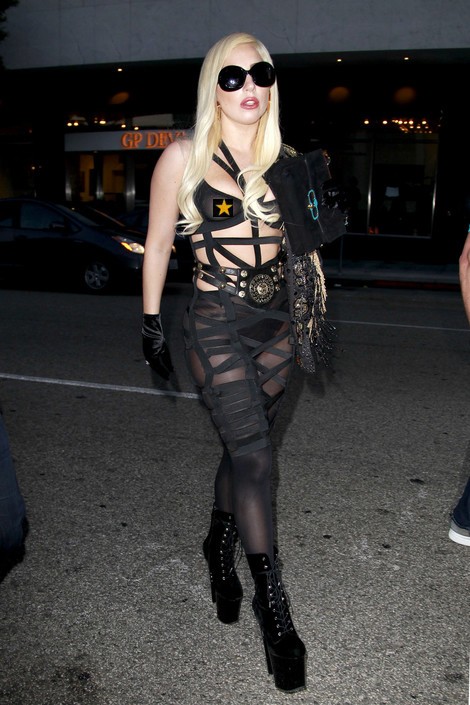 It isn't ordinary dinner attire, but then Lady Gaga isn't an ordinary woman. The pop star wore a see-through bondage-like outfit to Mr. Chow's in Beverly Hills last night.
Gaga stepped out in a black strappy bodysuit with tall lace-up boots, sunglasses, and sheer pantyhose and a bra.
Earlier this month the singer debuted the morbidly themed song "Princess Die" in Australia. The slow, piano heavy ballad centers on suicide. Lyrics include: "Leave the coffin open when I go/Leave my pearls and lipstick on so everybody knows."
See an uncensored close up of Gaga's outfit...