Lady Gaga Wears A Hello Kitty Doll Gown (Video)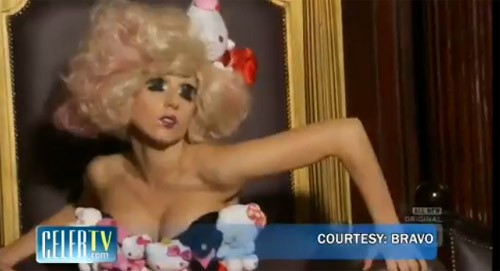 In honor of Hello Kitty's 35th birthday, Lady Gaga posed on Bravo's "Double Exposure" wearing a dress made of the stuffed kittens.

During the photo shoot, famed photographers Markus Klinko and Indrani butted heads, and even the pop star was annoyed by all the cat fighting.
Hello Kitty was introduced in 1975 in Japanese pop culture.  The trademark became an international phenomenon, grossing more than $1 billion annually. Products include dolls, coin purses, clothing, and school supplies.