Lady Gaga Wears A Floral Wreath Headpiece, Burka, & More Strange Stuff At London Fashion Week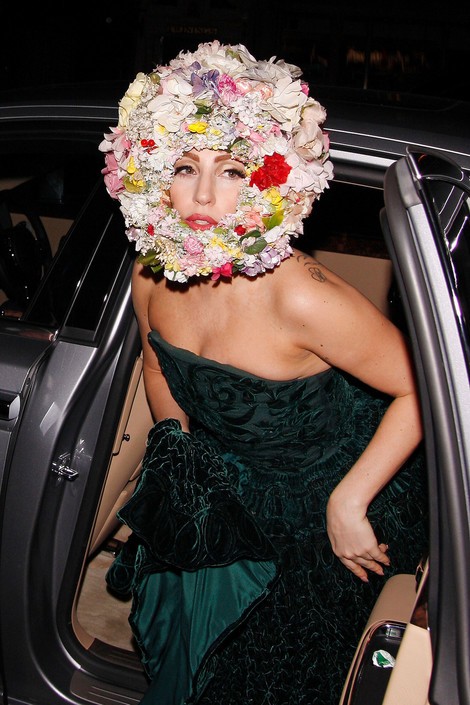 Lady Gaga rarely fails to make a statement. Last week she promoted her new fragrance "Fame" by letting people touch her while she was "sleeping" and getting a cherub tattoo while perched in a giant replica perfume bottle.
Over the weekend she jetted to London for fashion week and drew tons of attention at the Philip Treacy LFW catwalk show at the Royal Courts of Justice in London.
She emerged from her car wearing a giant floral wreath covering her entire head with just her face peeking through in front.
Later, she wore a burka-like Adrienne Landau fur and cashmere cape with Indigo fox tails hanging from it. She also carried a clutch with the word "c***" on it.
Finally, she wore giant mouse ears with a white suit jacket, black pants, and a sequined glove on her right hand. A shout out to Deamau5 and Michael Jackson, perhaps?
See more photos of Gaga at fashion week...