Lady Gaga Was Born This Way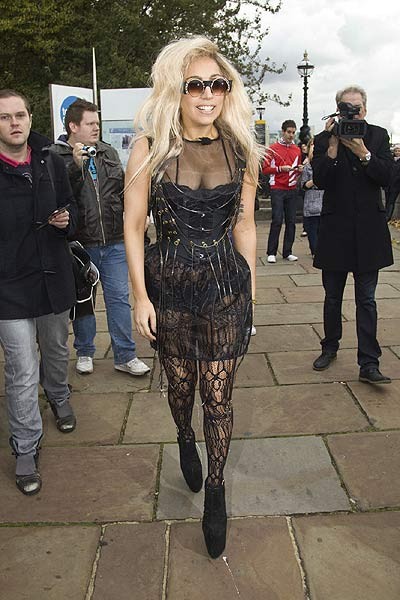 We spotted pop superstar Lady Gaga out for a stroll in London along the Thames River with CNN's Anderson Cooper.

Cooper was interviewing her about her upcoming album, "Born This Way," and the chat marked the first official interview about the CD.

"About to do my very first interview for Born This Way, I'm So Excited and happy!" she explained via her Twitter page.

Looking like something out of a Tim Burton film, the songstress wore lots of lace, a little leather, and a pair of her trademark platform shoes.

"Even though all these people are here. It's really nice to stand by the water," she told Cooper as the pair discussed her music and all the attention she's getting since becoming an overnight sensation.

"To me, the greatest way to get to know me is on stage."

"My album is my Opus of universal identity, my fans have shared their deepest stories, their deepest wishes... their deepest secrets with me. I feel this album embraces their liberation and their future," she says about "Born This Way."