Lady Gaga Wants To Buy Gory Michael Jackson Burn Photos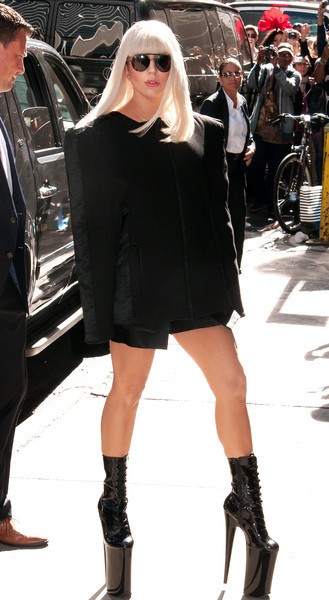 Lady Gaga is purportedly in a $1 million bidding war to buy photos featuring Michael Jackson following his horrific fire incident in the 80s. The pop star is a huge fan of the singer, and she continually adds to her King of Pop collection with one-of-a-kind memorabilia.
Jackson's hair caught on fire on the set of a Pepsi commercial in 1984, and the original medical records and photos from the traumatic head injury are being auctioned off in Nashville, Tenn., by Flatsigned auction house.

The photos, which show Jackson's second-degree burns, were found in the trash near the hospital where Jackson was treated in Los Angeles, Calif., nearly 30 years ago.
The price of the photos could reach $2 million, Flatsigned boss Tim Miller told the International Business Times. "Lady Gaga's attorney and ours have been dealing with each other and she's very much in the frame," Miller revealed.
Last year, Gaga bought 55 items that once belonged to the legendary singer, for a reported $1 million.