Lady Gaga & Vomit Artist Defend Controversial SXSW Performance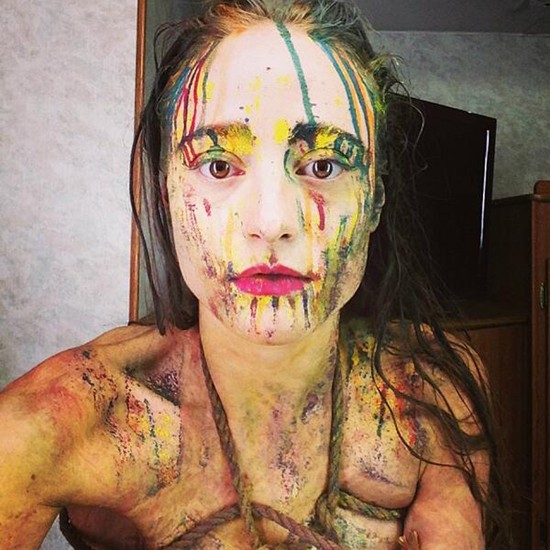 After performance artist Mille Brown vomited on Lady Gaga during the South By Soutwest Festival in Austin, Texas,  last week, actress Demi Lovato was quick to criticize, claiming the stunt glamorized bulimia.
On Thursday, Brown drank green and black-colored milk and regurgitated on the pop star during her rendition of "Swine" at Stubb's BBQ restaurant.
On Friday, Lovato, who spent three months for self-harming issues, wrote on Twitter, "Sad... As if we didn't have enough people glamorising eat disorders already. Putting the word ART in it isn't a free card to do whatever you want without consequences."
During an hour-long keynote speech at SXSW, Gaga explained: "Sometimes things that are really strange and feel really wrong can change the world. I'm not saying vomit is going to change the world. What I'm saying is it's the idea of a moment where it's truly just what we wanted to create and us just respecting each other as artists was enough for the performance to be worth it."
She added, "I've known Millie for I think like five years now and we've actually collaborated before, she was just in town and so we thought we would collaborate again."

Meanwhile, Brown told TMZ.com, "There's a clear difference between using my body to create something beautiful, to express myself and feel powerful, rather than using it to punish myself and conform to society's standards."

She also tweeted on Saturday: "I believe in absolute freedom of expression. Challenging perceptions of art & beauty. If art is your communication it should not be censored."