Lady Gaga Visited Abused Girls Home On Thanksgiving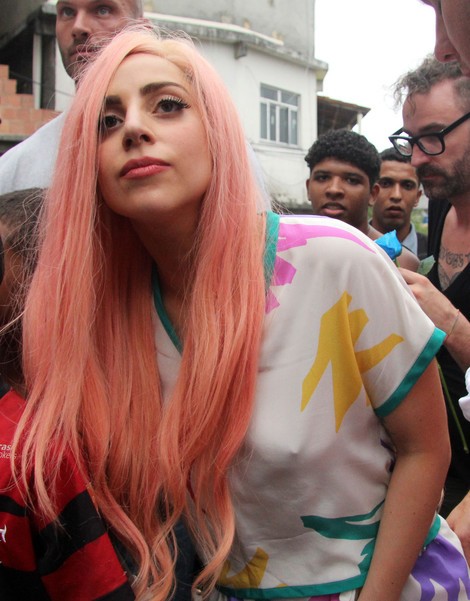 Lady Gaga marked Thanksgiving Day on Thursday by visiting a center for sexually abused girls in Peru.
The pop superstar is currently on tour in South America and she was in Peru for the festive holiday ahead of her Born This Way Ball show in Lima on Friday.
Gaga's family flew out to the country to spend the special day with her, but the singer also made time for some charity work by visiting a poor district of Lima to meet girls at a hostel for abused young women.
The Poker Face star greeted 45 girls at the Happy Faces center and shared snacks with them before a leading a sing-along of some of her hits.
Thanksgiving Day went on to end on a bizarre note for the singer after 35 fans broke into the garage at her rented home in the Peruvian capital.