Lady Gaga & Tony Bennett's Jazz Album To Drop In September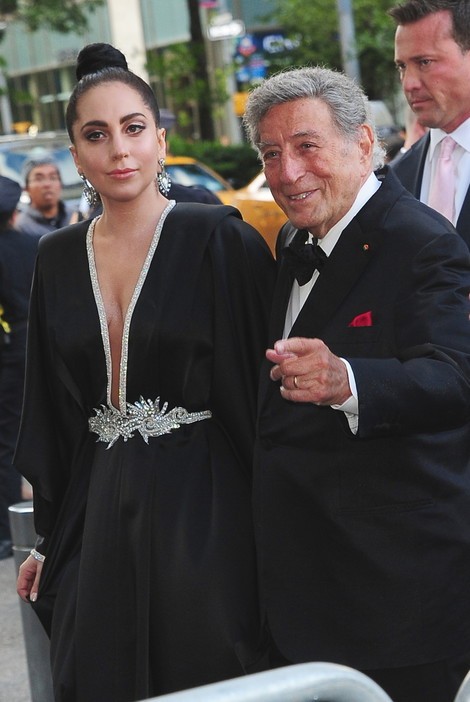 Lady Gaga and Tony Bennett have collaborated on a new jazz album that will be released early this fall. The pair announced the news on top of the GE Building on the "Today" show this morning.
The pop star, wearing a black gown with a plunging neckline, explained: "The collaboration has been so wonderful. It's so natural singing with Tony. I just learn so much from him every day. I'm so happy."
Bennett, in a slick tuxedo, commented: "She sings so wonderful and she's actually really a great jazz singer. She improvises every time we do a song. We do it over and over and it's different every time."
Gaga, who's most known for her catchy pop-inspired tunes, said of her new musical direction: "Since I was 13, I've been singing jazz and I sang [Nat King Cole's] 'Orange Colored Sky' in this event that we did together to raise money for the impoverished people of New York City."
"He heard me sing the song and he said 'I love it. You singing jazz. You want to do an album together?' And I said, 'Of course!'"
"Cheek to Cheek" will drop on Sept. 23.
Gaga, 28, released her third studio album, "Artpop," in 2013. It received mixed reviews from critics.