Lady Gaga To Perform In Space In 2015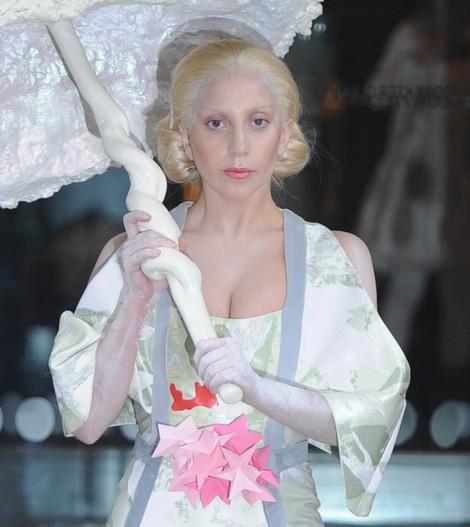 Lady Gaga is set to make history by becoming the first celebrity to sing in space. The pop star will be taking a trip with Virgin Galactic flights in 2015 and has been undergoing special vocal training in order to hit the right notes in a gravity-free atmosphere.
An insider told Us Weekly magazine: "She has to do a month of vocal training because of the atmosphere," adding it will be "like nothing the world has seen before."
Approximately six months after the first Virgin Galactic commercial flight takes off, Gaga will perform on the third day of the Zero G Colony Festival at Spaceport America in New Mexico.
The singer has also reportedly secured a "ridiculous life insurance policy," according to the source.
Richard Branson's Virgin Galactic program launches in 2014, and stars such as Ashton Kutcher, Mila Kunis, Justin Bieber and Leonardo DiCaprio have already signed up - paying $250,000 per seat.
Passengers will fly in SpaceShipTwo, which was unveiled in California's Mojave Desert in 2009. G-force training takes place at Branson's Necker Island.
Branson and his family will take the inaugural two-hour flight and fly 62 miles high - the internationally recognized boundary of outer space.
So what do you get for $250,000? Passengers will experience weightlessness and get an amazing view of Earth.