Lady Gaga To Make Acting Debut In 'Machete Kills'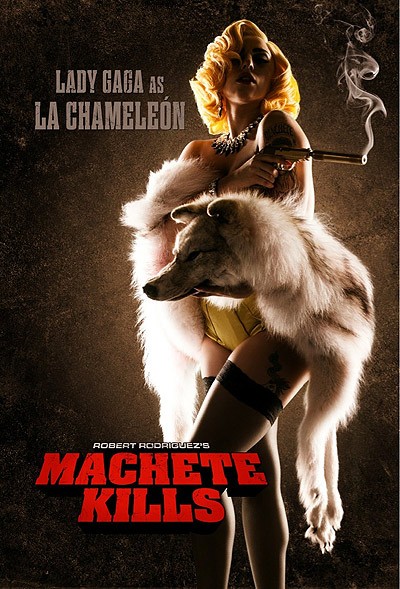 Director Robert Rodriguez revealed in a post on his Twitter page that Lady Gaga has been cast in his upcoming Machete sequel, Machete Kills.

Mother Monster will make her acting debut in the role of Lady Chameleon, and Rodriguez posted the official production photo along with his announcement Thursday.

"Yes its true," Gaga said via Twitter. "I will be making my debut as an actress ln the amazing MACHETE KILLS BY @RODRIGUEZ IM SO EXCITED!!! AH! Filming was insane."

If the cast is any indication, the film should be just as good -- if not better -- than the first. Danny Trejo returns in the title role; along with Michelle Rodriguez as Luz and Jessica Alba as Sartana. Along with Gaga, new cast members include Sofia Vergara, Alexa Vega, Mel Gibson, Amber Heard, Vanessa Hudgens, Cuba Gooding Jr., and Charlie Sheen, who is still rumored to be in the cast and playing the president.

Before Rodriguez brought Machete to the big screen, both film titles and Trejo were used in spoof trailers during the intermission between Rodriguez & Quentin Tarantino's 2007 Grindhouse double-feature Planet Terror and Death Proof.

Well, technically it's not really Lady Gaga's acting debut -- she appeared in an episode of The Sopranos as "Girl at Swimming Pool #2" in 2001.

Machete Kills is due in theaters in 2013.