Lady Gaga To Host Pop Countdown Show With Ryan Seacrest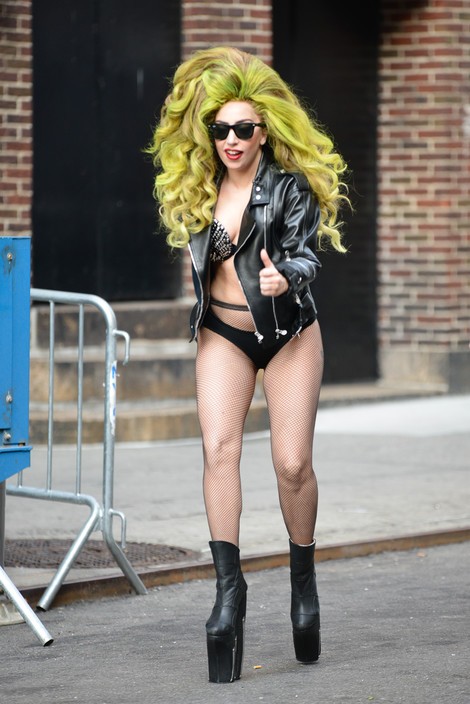 Lady Gaga is joining Ryan Seacrest this weekend to host the American Top 40 chart countdown. Fans will be able to call in and ask questions of the singer, who is in the midst of promoting her "ARTPOP" album.

Gaga is currently completing her historic seven-night concert stint at New York's Roseland Ballroom. Following her final perfomance on Monday night, the venue will close its doors forever.

On Wedneday, Gaga marched David Letterman's audience out of the studio to watch her perform at the ballroom.
She told Letterman, guest Bill Murray and the audience: "Hey, what are you guys doing tonight, 'cause I have a show across the street and if you want to come over, I'll bring you. You can see the performance. I'll bring the audience...You can come over and I'll sing you some songs."
The singer recently celebrated her 28th birthday. She hung out with artist Jeff Koons and James Franco, who posted an image of the two of them on Instagram that he captioned "HAPPY BDAY, GaGA!!!!"
She also celebrated with boyfriend Taylor Kinney.