Lady Gaga Takes London In A Bubble-Blowing Dress, Returns To Her Hotel Nearly Nude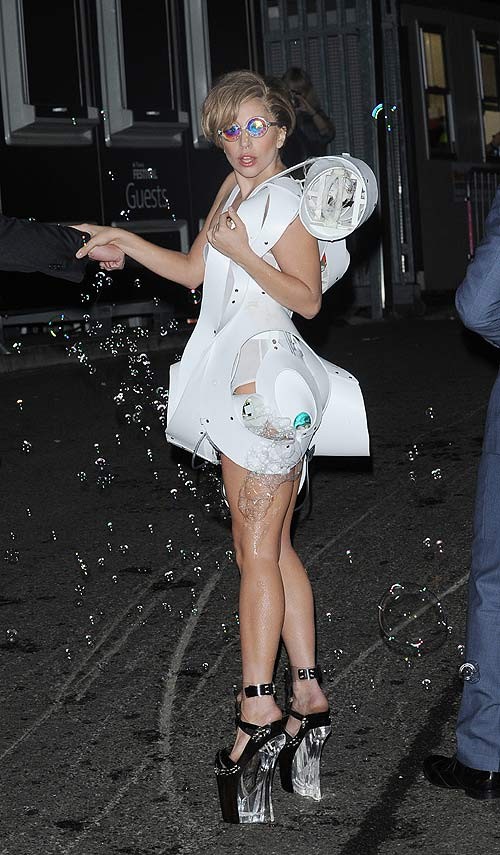 Lady Gaga spent time at London's exclusive Boujis club following her iTunes festival performance on Saturday.
The singer took the town by storm, wearing a white dress that featured several bubble-making machines -- but when she returned to her hotel the dress was off and fans got to see her up close and very personal.
For her return trip, she wore little more than a white see-through, skin-tight leotard that left very little to the imagination (pics begin on page 2).
One thing that's got us a little curous is that Gaga is seen in several of the shots holding her lower abdomen. Could she be pregnant?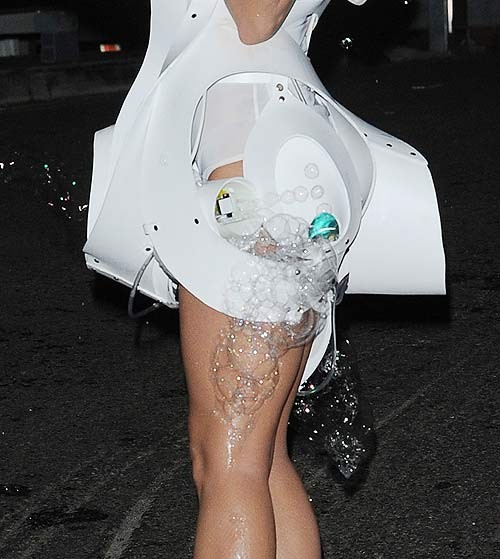 The singer recently lashed out at critics of Miley Cyrus' MTV Video Music Awards performance, telling them to "lighten up".

"I don't like to pass judgement on Miley," she told Britain's The Sun. "Generally, people need to lighten up about pop music, it's about entertainment. It is here to make people feel happy. Especially in America there is an excessive dragging of female artists and I don't want to contribute to that."

Miley made headlines last week following a racy performance with singer Robin Thicke, prompting complaints from the Parents Television Council and stars like Brooke Shields, who played Miley's TV mom on Disney show Hannah Montana, and singer Cyndi Lauper.