Lady Gaga Takes Letterman's Entire Studio Audience To Roseland Ballroom For Special Performance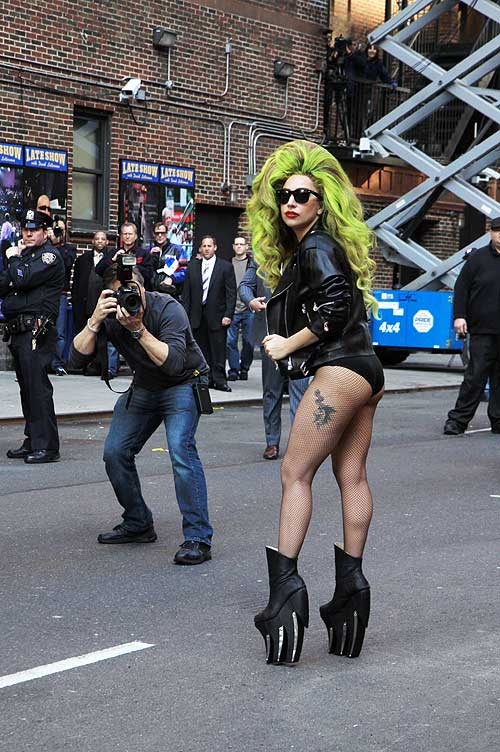 Lady Gaga surprised actor Bill Murray and "Late Show" host David Letterman Wednesday night when she showed up unexpectedly to invite everyone over to the nearby Roseland Ballroom to see her perform there.

Murray was on hand to promote his new movie, "The Grand Budapest Hotel," and while guesting the show he was checking things off his "bucket list."

The actor began by cutting into the host's opening monologue to deliver one of his own jokes. Toward the end of the show he asked Letterman if he could help with another bucket list item: meeting Lady Gaga.

Dave made it happen and the singer came out from backstage to ultimately invite the two stars and the entire studio audience to walk over to the Roseland.

"Hey, what are you guys doing tonight," she asked when the crowd and Paul Shaffer's band calmed down, "cause I have a show across the street and if you want to come over, I'll bring you. You can see the performance.

"I'll bring the audience...You can come over and I'll sing you some songs," Gaga added.

"Let's go!" Letterman exclaimed, and the three walked right out the Ed Sullivan Theater, followed by the audience.

Murray even got hold of a megaphone and shouted things at the crowd like, "Today," "come on," and "let's go, while we're young."

Gaga, who is the last act to play at the famed New York City music and dance hall before it closes down later this month, was scheduled as Letterman's musical act, and the crowd was surprised at the news that they'd be walking a block-and-a-half away to the historic venue to see the pop superstar.