Lady Gaga Strolls Around In Colorful 'Applause' Makeup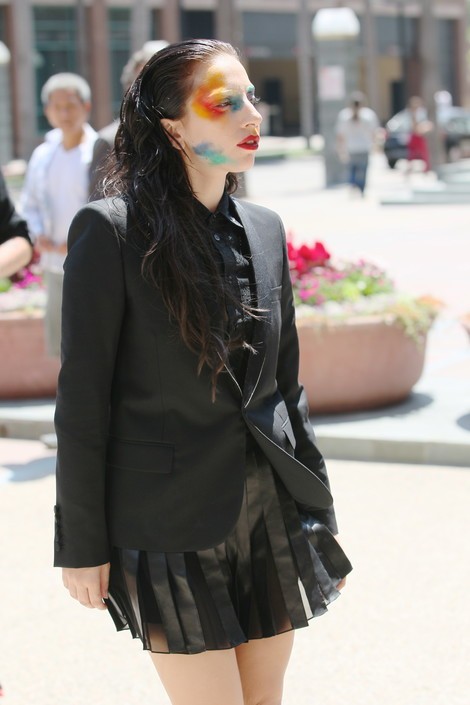 Lady Gaga continued her self-promotion on Monday, parading around Los Angeles with a colorful mug. We spotted the pop star wearing smears of red, green, blue and yellow face paint - a tribute to the art from her new single "Applause."
She also had fun with Ryan Seacrest during an interview and painted his face like hers. Although, we think he looked more like the Joker than an art piece. He posted the pic on Instagram. He captioned the pic: "One of us was born this way, one of us needed to be touched up."
Gag's new album ARTPOP doesn't drop until November, but the pop star has been actively promoting the project for quite some time. And after "Applause" was leaked online over the weekend, the singer moved up the release date from Aug. 19 to Aug. 12.
She made headlines last week after baring all in an unusual video. A naked Gaga is seen walking blindfolded through a field, performing the "Abramovic Method."  She also bends over naked in a forest, stands in a lake with yellow spikes over her eyes, and hugs a huge crystal in an empty room.
Check out more photos of a colorful Gaga...