Lady Gaga Shows Off Nose Ring, Make-Up Free Face At Hamptons Charity Bash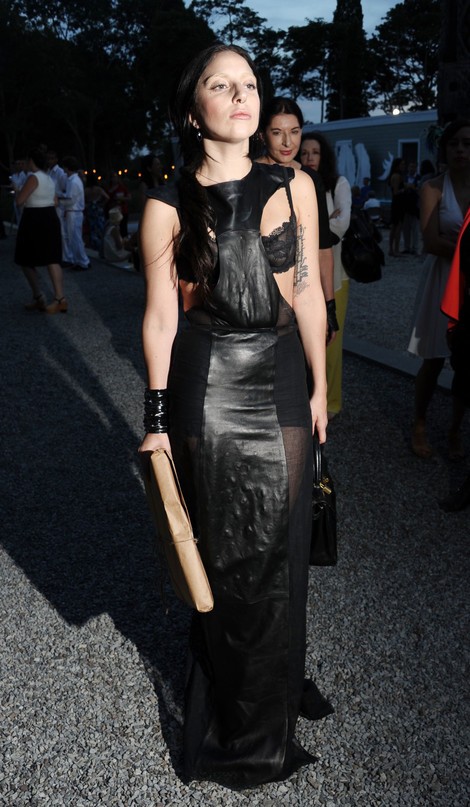 Lady Gaga is all about exposure these days. Whether it's releasing nude photos or posting video of herself getting her septum pierced, she's putting herself out there as she promotes her upcoming album "ARTPOP."
The singer attended the 20th Annual Watermill Center Summer Benefit in the Hamptons on Saturday to help raise funds for Artist Residency Programs.
She wore a black leather dress that showed off her lacy bra underneath and proudly displayed her new nose piercing, which she showed to fans in a video last week.
Gaga is releasing her third album later this year and has been teasing fans by posing nude and going make-up free.
Forbes magazine recently released its annual list of the top earning celebrities under 30, and Gaga came in first place, earning $80 million between June, 2012 and June, 2013. If you're that rich, you can do (and wear!) whatever you want!
Check out the video of Gaga getting her septum pierced: