Lady Gaga Shows Off Her Golden Claws At Fragrance Launch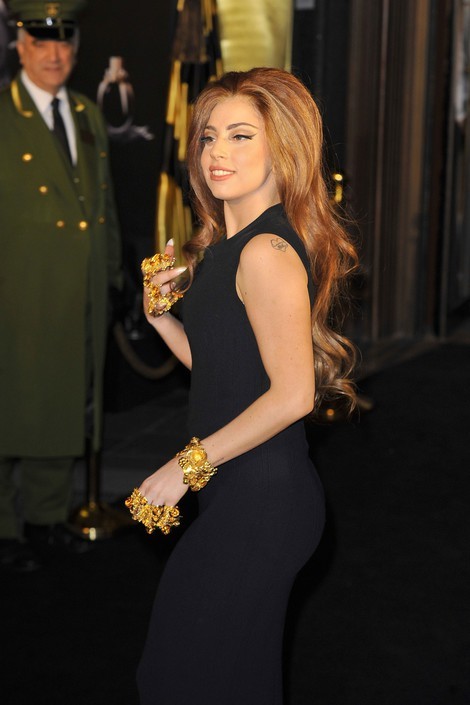 Lady Gaga can't help but generate headlines these days. If it isn't for her fashion, it's for her weight gain or throwing up on stage in Barcelona, Spain.
We spotted the star in London on Sunday attending the launch of her new fragrance, "Fame," held at Harrods. While her black dress was quite conservative, she amped it up a bit with golden finger jewelry. It wouldn't be a Gaga outfit without a conversation piece.
The singer recently performed during her "Born This Way" tour in Italy, where she hung out with fashion designer Donatella Versace. The pop star is taking Europe by storm!
We can't wait to see what she does (and wears) next.
See more photos of Gaga...