Lady Gaga, Rihanna Among Pre-Telecast Grammy Winners

Lady Gaga and Rihanna were already winners at the 2011 Grammy Awards before they walked the red carpet on Sunday - they triumphed in two categories announced prior to the live telecast.

The "Paparazzi" hitmaker landed the honour for Best Short-Form Video for "Bad Romance," beating rap superstar Eminem to the prize.

But Gaga had to concede defeat for Best Dance Recording - that accolade went to Rihanna for Only Girl (in the World).

Thanking her fans on Twitter.com, Rihanna writes, "CONGRATULATIONS #RihannaNavy!!!! We won a Grammy for BEST DANCE RECORDING!!!Only h* (sic) in the woooorrrrrlllldddd!!!!"

Other early winners included Green Day's Billie Joe Armstrong, whose work on the hit Broadway musical American Idiot - based on his band's album of the same name - earned him the Grammy for Best Musical Show.

Meanwhile, rock icons The Doors' documentary When You're Strange landed the Long-form Music Video, and a box set of mono versions of The Beatles: Rock Band' releases claimed Best Historical Album.

Composer Randy Newman walked away with a prize for his work on the Toy Story 3 soundtrack, and folk star Pete Seeger and veteran entertainer Julie Andrews claimed prizes in the children's category. It was The Sound of Music icon's second Grammy of the weekend - she received a Lifetime Achievement Grammy in a ceremony on Saturday.

The 53rd annual Grammy Awards are set to take place at the Staples Center in Los Angeles on Sunday night.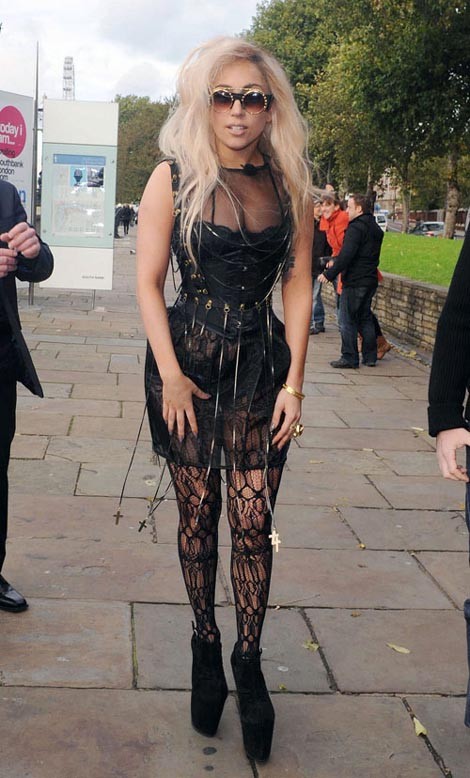 Click for more great Lady Gaga pictures: