Lady Gaga Releases Video For Latest Single, 'Applause' (Watch It)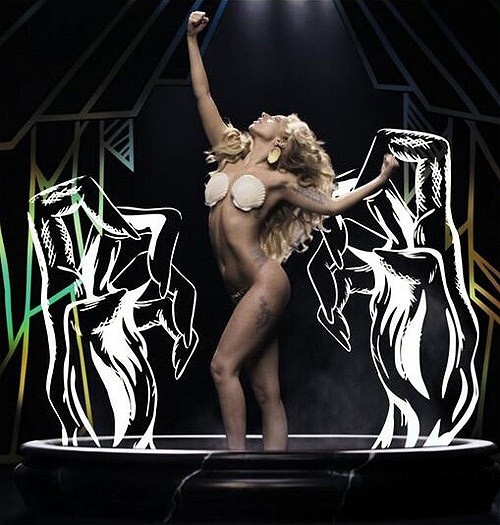 Lady Gaga's video for her new single "Applause" hit the airwaves early Monday morning -- her first music video in over two years.

The singer's new track, from her forthcoming album "ARTPOP" (Nov. 11), dropped a week earlier than planned last Monday thanks to an early leak, and she had originally planned on dropping both the single and the video today during an appearance on ABC's "Good Morning America".

The new video features the singer showing lots of skin, something she's done a lot of recently to muster up some heavy buzz for the new album -- like on the pages of the latest issue of V magazine, in a new "ARTPOP" promo, and in Serbian artist Marina Abramovic's new fundraising campaign.

The new video is a hot mess, with lots of flashing lights and images to go with the thumping beats and synthesizers in the clip, directed by photographers Inez & Vinoodh (Inez van Lamsweerde & Vinoodh Matadin), who also shot her latest spread for V magazine.

Check out "Applause" below (it's borderline NSFW)...