Lady Gaga Releases Explicit Song For Fans On Christmas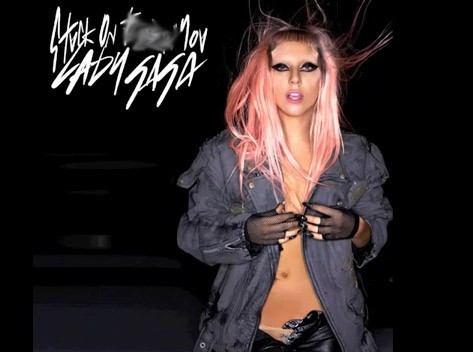 Lady Gaga treated fans to a special song she recorded on her tour bus while in the process of recording hit album "Born This Way."

The new song, titled "Stuck On F***in' You," was recorded in one take and was delivered to fans - as promised - on Christmas morning.

"So to give you a little background to the creation of this song. I wrote it in Minnesota after the Monster Ball on the tour bus," she Tweets.

"We recorded it in one shot. Fernando on guitar, Paul on Drum Machine. I wrote, sang it, and freestyled the last minute + a half of the song."

Last Thursday Mother Monster posted news of her coming gift on Twitter.

"Been racking my brain on what to get Little Monsters for Christmas!!" she said in a series of Tweets; "I finally figured it out!! On Christmas Day I will leak to you an unreleased song off Born This Way!"

Some of the singer's older songs were leaked in the next few days by fans anticipating the new track, but none turned out to be the new explicit song.

"The track that leaked yesterday is NOT the Born This Way B-Side I will release at midnight tonight NY time. Merry X-Mas! I love you!" she wrote on Saturday night.

Check out the song on the next page - BUT BE WARNED: The song is explicit and contains explicit lyrics.