Lady Gaga Promoter Defends Ticket Price Increase

Promoters behind Lady Gaga's Monster Ball tour have defended the decision to raise prices for a newly announced string of gigs in Britain, insisting the inflated costs are "comparable and fair."
 
The singer kicked off her British trek in Manchester, England last month, and after a high demand for tickets, she announced a new batch of gigs for May and June. But fans have been left fuming after prices for the upcoming summer shows were hiked - seats for Lady Gaga's previous performances started at $41.25, while the summer concerts begin at $75.

One fan, Ric Dickinson, expressed his displeasure in a post on the star's official website, writing, "Will we be getting a brand new show when the tour comes back to the U.K. in May? Or will the show be the same and fans will be expected to pay £75 for a show that only cost them £27 to see months earlier?"

However, Arthur Fogel, chairman of global touring at concert promotion company Live Nation, has defended the move - insisting Lady Gaga's new shows will be bigger and better than her previous performances.

He tells the BBC, "Ticket prices for the previous dates were set long before the current Monster Ball show was developed. Ticket prices are comparable and fair. What was a small arena/theatre production is now a massive, first rate arena production."

The news comes just days after Lady Gaga postponed two dates on the current leg of her U.K. tour - the concerts in Sheffield and Nottingham, England were slated for this month, but will now go ahead when the star returns to Britain in the summer.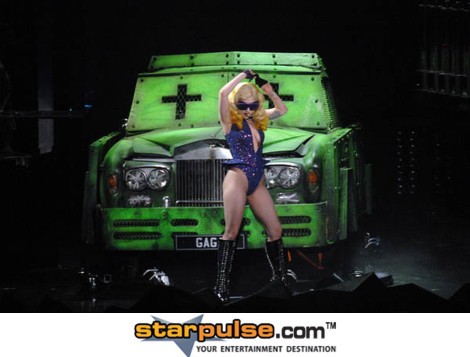 Click Here For More Lady Gaga Pictures