Lady Gaga Posts Photo Of Self In Underwear, Mentions Eating Disorder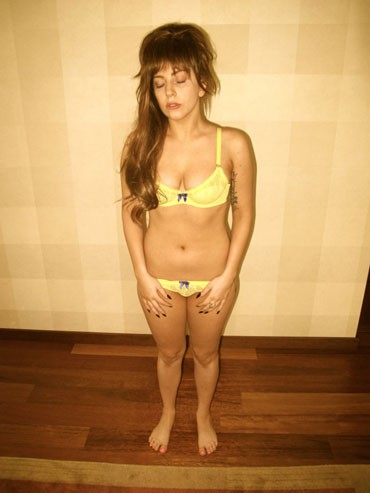 Lady Gaga posted the above photo today on Twitter and LittleMonsters.com in response to the criticism she has been receiving recently after appearing in Amsterdam sporting a curvier figure.
The pop star tweeted, "join A BODY REVOLUTION" with a link to the photo on her site. The photo itself had the caption, "Bulimia and anorexia since I was 15."
Lady Gaga admitted she gained around 25 pounds recently in a radio interview before her European tour. However, the admission was lighthearted at the time; she blamed the weight gain on her father's Italian cooking.
Dozens of fans have since left comments on the website of encouragement and stories of similar battles against eating disorders.