Lady Gaga Posts Naked Bathtub Pic Following SXSW Vomit Painting Performance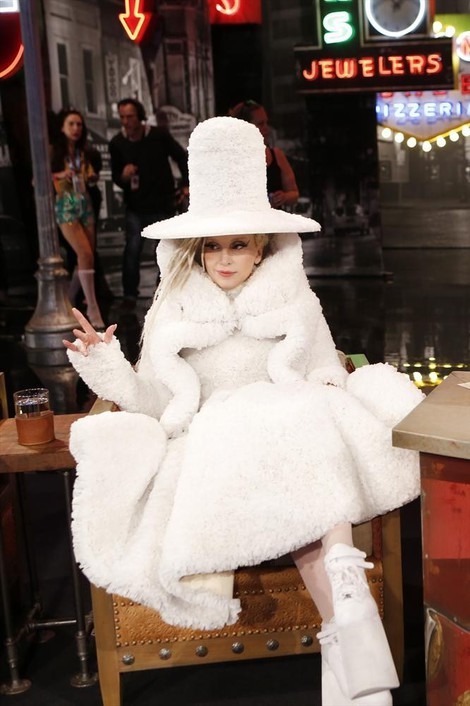 Lady Gaga cleaned herself off by taking a bath after she was covered in green vomit during a controversial performance at the South by Southwest festival in Austin, Texas, on Thursday.
The singer performed at Stubb's BBQ restaurant and made headlines when a self-proclaimed "vomit artist" joined her on stage and upchucked on the singer.
The woman drank green and black liquid, which she threw up on the pop star, who was singing "Swine." The pair also bucked on a mechanical bull as Gaga played the keyboard.
Following the gig, the singer posted a photo of herself on her Littlemonsters.com website, cleaning up in the bathtub. She is laying down on her side in green murky water.
"I loved every moment with you Austin. Last night's show healed my soul. Creative Rebellion is ARTPOP. Release yourself from every expectation. Be free," she captioned the image.
Meanwhile, singer Demi Lovato criticized the performance, writing on Twitter: "Sad... As if we didn't have enough people glamorizing eat disorders already. Bottom line, it's not "cool" or "artsy" at all.
"Would you let someone bring a needle and shoot up on you? Addiction is addiction. (sic)".