Lady Gaga Posts Intimate, Nude Photo Of Herself & Boyfriend Taylor Kinney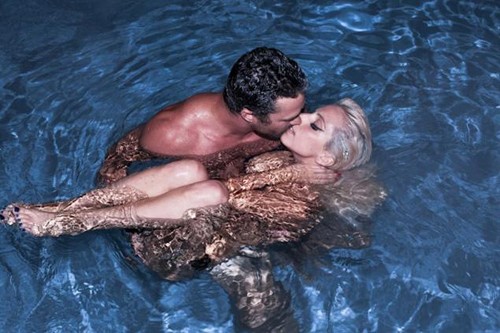 Lady Gaga hasn't been shy about her romance with "The Vampire Diaries" star Taylor Kinney. She recently posted a photo on her LittleMonsters.com website featuring the two of them seemingly in the buff kissing in a swimming pool.
She captioned the pic "T and me."
The pair started dating last summer after he played her love interest in the video for her single "You and I." They split briefly last May over conflicting work schedules but later reconciled.
Over the weekend they celebrated their one-year anniversary on a dinner date at Spiaggia restaurant with friends in Chicago, Illinois, where Kinney is currently filming his new TV show "Chicago Fire."
The pop star also shared the title of her upcoming album on Twitter with an image of her new tattoo "ARTPOP." The acronym stands for Artistic Revolution Through the Potential Of Pop.