Lady Gaga Performs In South Korea, Gets New Tattoo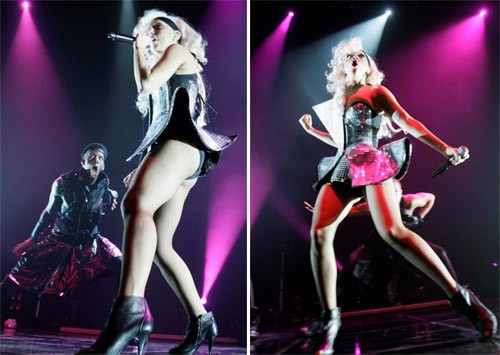 Lady Gaga
performed in concert in Seoul, South Korea, Sunday, wearing her usual crazy costumes. See more photos after the jump...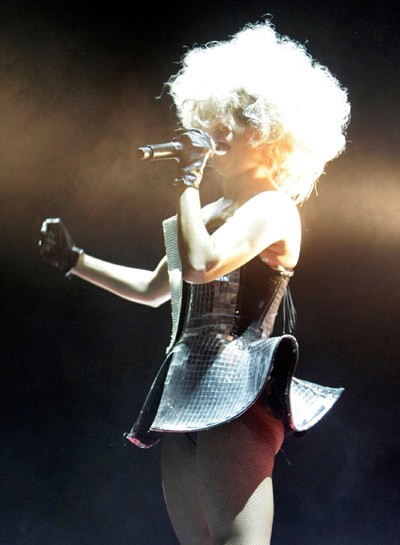 Image © AP Photo/ Lee Jin-man
The 23-year-old star just got a new tattoo while in Japan. It's a quote from her "favorite philosopher," poet Rainer Maria Rikle. It says in German, "In the deepest hour of the night, confess to yourself that you would die if you were forbidden to write. And look deep into your heart where it spreads its roots, the answer, and ask yourself, must I write?"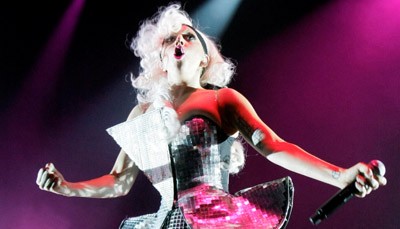 Image © AP Photo/ Lee Jin-man
Irish singer
Roisin Murphy
has accused Lady Gaga of copying her outrageous style and attempting to pass it off as her own. She said, "Lady Gaga is just a poor imitation of me. She has copied my style, she took my shoulder pads and all that. Mind you she doesn't wear the bottom half!"
Click the pics for gallery & larger images