Lady Gaga Performed On 'The Today Show'; Stopped Traffic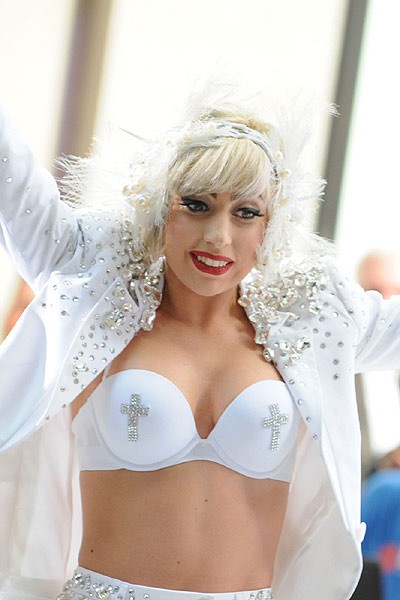 Lady Gaga brought traffic in her native New York City to a halt on Friday when more than 20,000 devotees crowded the streets to watch the star perform a free show in the rain.

The "Poker Face" singer took to the stage as part of The Today Show's Summer Concert Series and played a handful of songs, including her hit "Bad Romance" and new single "Alejandro."

Gaga also treated fans to a rendition of standard Someone To Watch Over Me and a new track, titled You and I, during which she writhed around on top of a grand piano in the middle of Rockefeller Center as the skies opened and the rain began falling.

The pop star ended her short set by thanking the crowd for waiting hours in the wet weather, telling them, "Thank you for making my dreams come true! Let it rain!"

Fans started camping out at the venue on Thursday to reserve their spots ahead of the star's Friday morning TV appearance - and Gaga rewarded their dedication by having boxes of pizza and bottles of water delivered to them to keep them energised as they slept on the streets.

Taking to her Twitter.com blog on Thursday, Gaga wrote, "My little monster sweeties are already camped outside today show! I love u! Will be sending u pizza and water all day!"

She later added, "Thousands of precious lil monsters are sleeping in street outside TodayShow. May NY watchover u, + may u sleep smiling under the stars. Amen."

Gaga performed in white high-waist pants, a bra & sequined blazer; and we must point out the sequined crosses on her brassiere and her feathered headband. (hmmm, has someone done that before?)

Gaga recently earned a new fan: Victoria Beckham. The British star explained, "I am a gay man in a woman's body, so God supposes I should love singers like Lady Gaga...At first I didn't like her or the way she dressed. Now she is working with designers and wearing couture clothes...Bit by bit she is finding her image and it's nice to see it as she is undoubtedly (a) talented girl."

Gaga recently set a new record on Facebook as the first living person to score 10 million fans on the social networking website. However, Justin Bieber quickly dethroned her to be crowned the most searched for celebrity on the internet.
(click pic for next)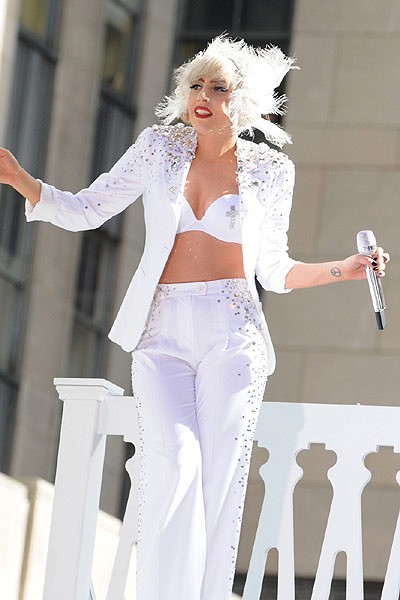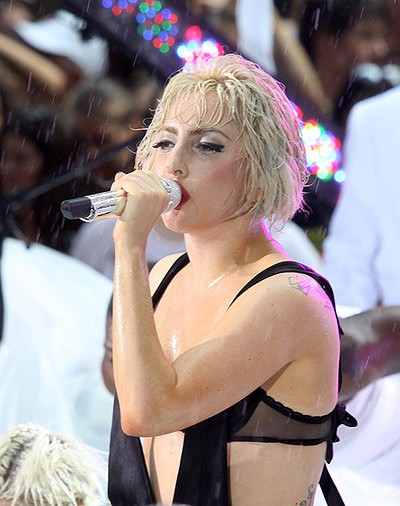 Click the pics for larger images:
- Click here for more Lady Gaga pictures! -