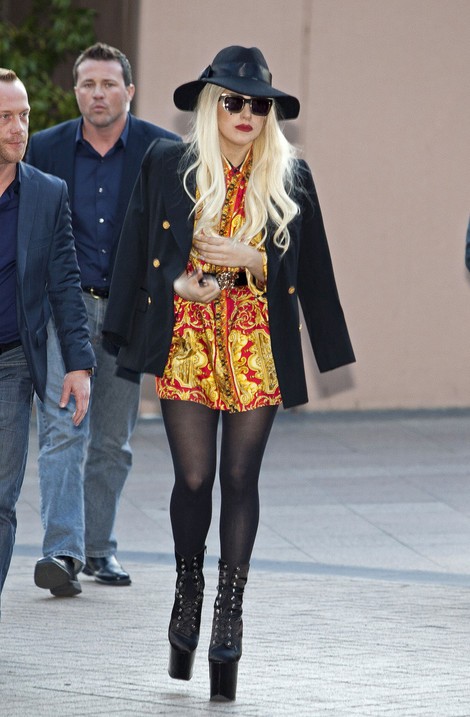 Lady Gaga visited the Vera Wang bridal shop in New York City yesterday, leading fans to believe the pop star may be engaged.
The singer has been in a relationship with "The Vampire Diaries" star Taylor Kinney for a year, and they celebrated their anniversary in Chicago over the weekend.
Gaga also posted an intimate photo of the two of them skinny dipping in a pool.
The pop star has a lot going on. She just released the name of her upcoming album "ARTPOP" by tattooing it on her arm. It's expected to drop later this year or in early 2013.
She also announced new tour dates for the Latin American leg of her tour, which kicks off in Mexico City October 26.