Lady Gaga, Justin Bieber Show Off New Tattoos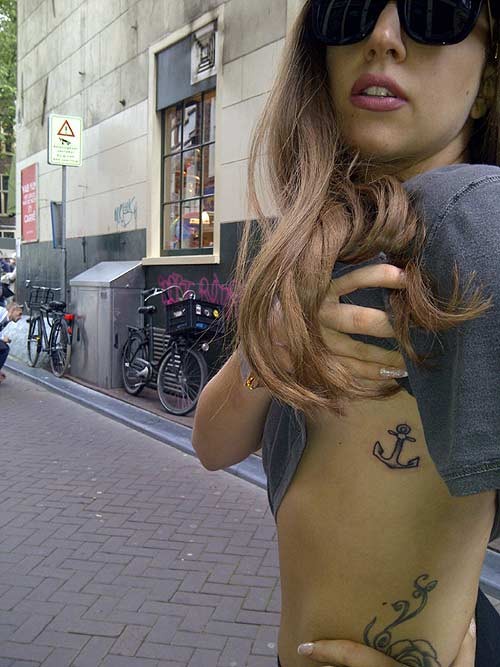 Pop superstars Lady Gaga and Justin Bieber showed off some new ink over the weekend; each of them getting a small tattoo and posing for photos they posted to their websites.

Gaga, aka "Mother Monster" posted an image of hers on her website Little Monsters.com; with the cryptic message, "New Tat. Stamp of His Mermaid" to go with the new anchor tattoo.

Bieber's self-portrait of himself laying in bed features his new permanent artwork, a crown.

"[N]ew tattoo its a crown if you couldn't tell," he wrote.

Both stars showed off more new tattoos earlier this summer, Bieber getting the Japanese Kanji symbol (meaning 'music') inked on his arm; while Gaga celebrated the title of her next album by getting it inked on the inside of her arm. "ARTPOP" it reads, and she's made sure that everyone knows that the title is to be written in all capital letters.

"[M]ake sure when writing about my new album/project ARTPOP that you CAPITALIZE the title,"she wrote; "*It's all in the details*."

The latest ink brings Lady Gaga's collection up to 13, while Biebs stands at seven.

It should be only a few more years before the two look like Kat Von D.