Lady Gaga Is Unrecognizable In Make-Up Free Photo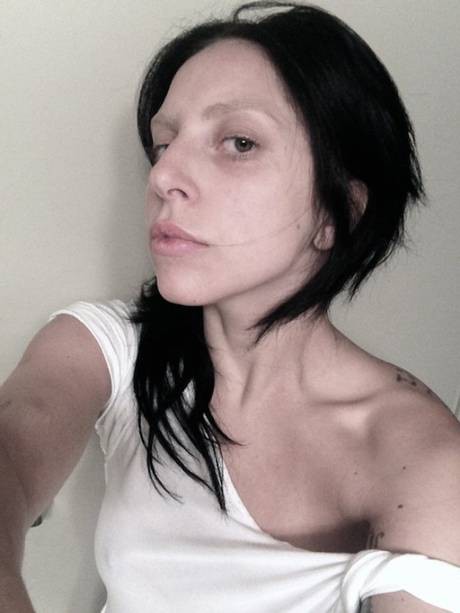 Lady Gaga has revealed what she looks like without make-up on. It's quite a departure for someone who's known for wearing outrageous outfits and having a painted on face.

The singer is currently promoting her upcoming album "ARTPOP" and decided to go au naturale for fans.
She looks extremely different than usual in the photo she posted on her Little Monsters website.
She wrote, "As they pry the single from my bleeding fingers. It's a scary thing to revisit those things underneath, the pain in your past. But all I found was raw passion. I thought I was destroyed inside. I'm ready to fight. Start the music."
Earlier this week photographers from V magazine released a teaser photo of Gaga in which she poses completely naked on a stool.
Meanwhile, Forbes magazine just released its annual list of the top earning celebrities under 30, and Gaga came in first place, earning $80 million between June, 2012 and June, 2013.