Lady Gaga Is Taking Driving Lessons; Buys Herself Rare Audi R8 GT Capable Of Going 200 Miles-Per-Hour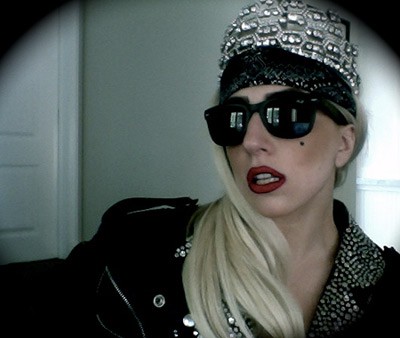 Yes, you read that headline correctly, Lady Gaga - the world's biggest pop star - is taking driving lessons.

It's no surprise that the 26-year-old singer doesn't have a driver's license though - she grew up in New York City and probably didn't have the need for a car with all the mass transit options she had.

The "Poker Face" singer tweeted about one encounter with an overeager photographer on Thursday, which she wasn't too happy about.

"Maybe while I'm learning to drive you don't need to sneak up on me and stick your GIANT camera IN A MOVING VEHICLE," she said.

Gaga was spotted zipping around the streets of Beverly Hills in a brand-spanking-new Audi R8 GT on Thursday, and it quickly became a hot topic online. We're not sure whether she has a learner's permit or if she was mid lesson when she was spotted in her new sports car; but Audi got wind of it and posted a picture via the company's Twitter account (see it here) along with the message, "Yes, yes... We Love Gaga's New Car, too!"

The car, limited to a production of only 333, can reach speeds of up to 200 mph and costs around $200,000.

Lady Gaga tweeted the above photo on her birthday, March 28, with the message, "I can be, the Queen that's inside of me.You guys are the best."

We assume the car was a birthday gift to herself.