Lady Gaga Is Covered In Dirt, Wears Bizarre Costumes In Latest 'Artpop' Video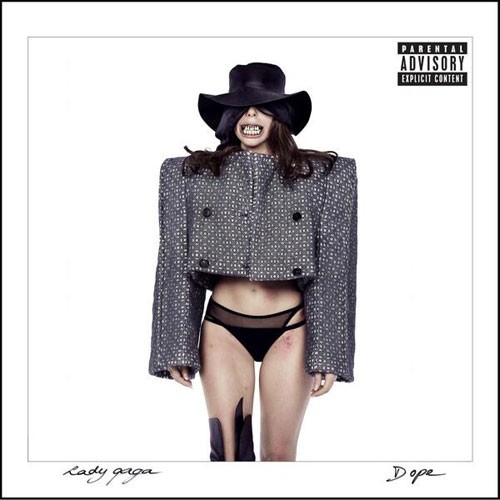 "This album is a celebration, my pain exploding in electronic music," Lady Gaga explains in voiceover at the start of her latest "Artpop" music video. "It's heavy but after I listen to it I feel happy again, I feel lighter."

The singer, who has been promoting her album for months wearing a plethora of odd-looking outfits, appears in the music video in front of a white background wearing more unusual garb.

At one point she gazes at the camera with dirt and chunks of moss covering parts of her skin. Later, she walks around naked with just a bright yellow raincoat draped over her head.

Gaga wears steampunk spectacles with a hooded cloak and then writhes around on the floor in white, glow-in-the-dark panties and bra.

She sits in a chair made out of circuits and then strolls around wearing a set of fake creepy teeth with a boxy jacket and underwear. She has a big bruise on her thigh.

Gaga stands topless appearing bald while grasping a set of blonde and brown wigs, and like Miley Cyrus ("Wrecking Ball") stares angrily at the camera as a single tear rolls down her cheek.

Towards the end of the video, Gaga holds a lightbulb in her mouth, and it flashes on and off.  "Free. My. Mind, Artpop. You. Make. My. Heart. Stop," she declares.