Lady Gaga Insists: 'Divorce Is Not An Option For Me'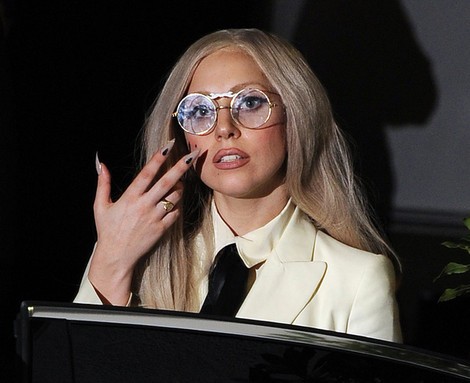 If and when she gets married, Lady Gaga plans on doing it for life. On the new Lifetime talk show "The Conversation With Amanda de Cadenet" she mentioned how here grandparents were married for 60 years and her parents are still together after 30.
"Divorce is not an option for me. It's like, 'I'm gonna get married and that's it. He's stuck with me,'" she explained on Thursday's episode.
She added, "I've seen my mother and father stick it out. There was a time when I was younger when I really thought they might get divorced. They were fighting all the time. My mother was a mess, my dad was a mess, but they really stuck it out, and now, all this time later... my parents are more in love now than they've ever been in their life and they're just so, so happy. And that's what I want."
The singer reportedly split from "Vampire Diaries" actor Taylor Kinney last month due to career conflicts and to focus on her "Born This Way Ball" world tour. In addition, she is busy trying to write and record her new album and is probably going to be working non-stop until 2013.
Will she ever find time for love? And will she buck the celebrity trend of multiple marriages? One can only hope.