Lady Gaga Goes Full-Frontal On The Cover Of Candy Magazine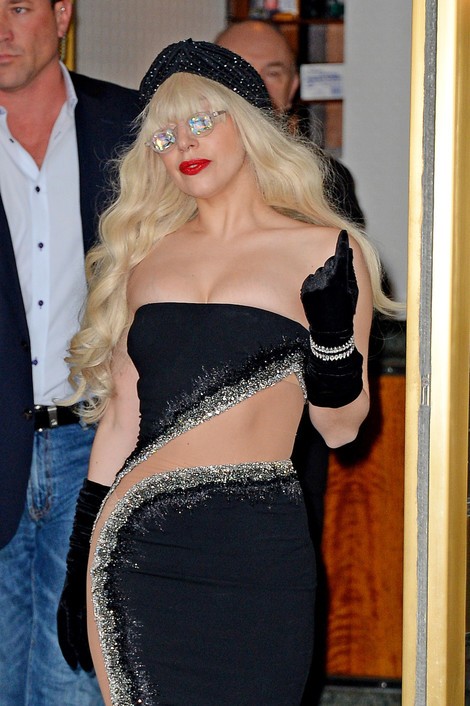 Lady Gaga left nothing to the imagination on the cover of the latest issue of Candy magazine.

The singer, who has promoted new album "ARTPOP" with several skin-baring stunts has taken things to the next level, exposing herself in full below the waist and wearing a scorpion over her left breast to hide her nipple while she wears a fur coat over the right half of her body.

A wide-brimmed hat, blackened eyebrows and a painted-on mustache complete her look.

The magazine, which bills itself as "The first transversal style magazine" and is aimed at "transvestism, transexuality, crossdressing and androgyny," features Marilyn Manson on an alternate cover of the latest issue.

Unfortunately, Gaga's skin-baring promotions for her latest album aren't going so well. After entering the Billboard Chart at number one last week, "ARTPOP" has slipped all the way to number eight; while in England the album, which has been on the chart for three weeks, sits at 24 following a week at number nine after a week one debut.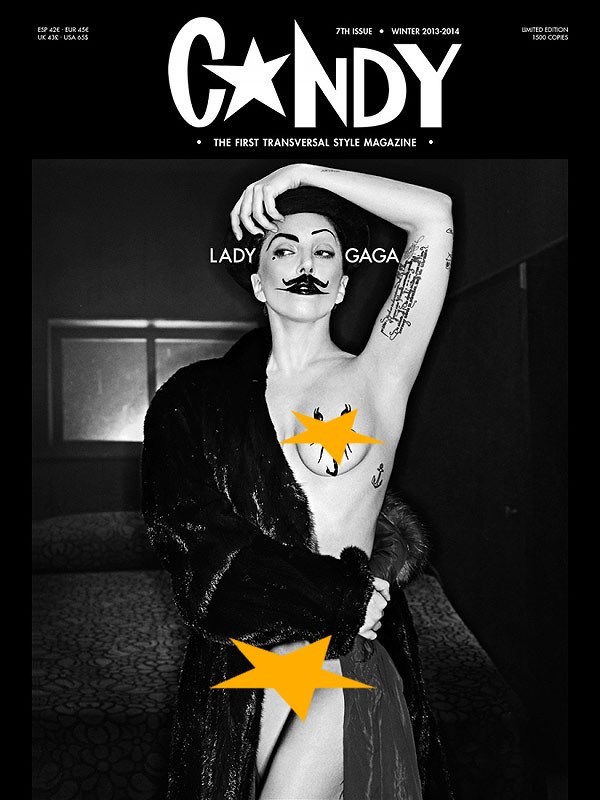 See the NSFW uncensored image here (Yahoo)