Lady Gaga Gets Naked On Stage, Wears More Bizarre Outfits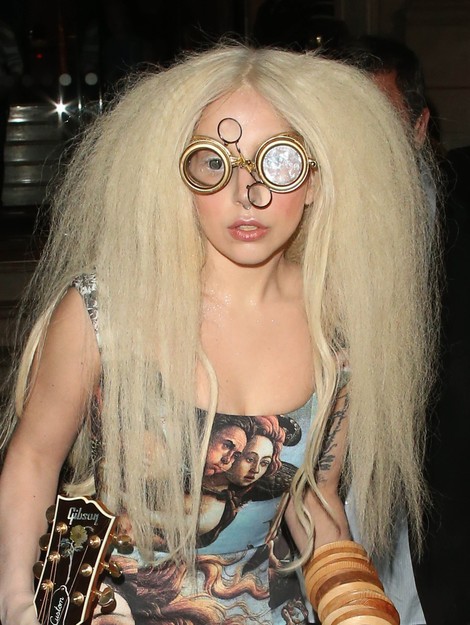 During a surprise performance at a London gay club over the weekend, Lady Gaga stripped off all clothes and left the stage buck naked.
The singer first appeared wearing a petticoat-style dress and long blonde wig at nightclub G-A-Y where she performed her new single, "Venus." After she finished, she removed her costume and waved her arms in the air as she left the stage completely nude.
It's not the first time Gaga has showed some flesh in public. She is featured naked on the Jeff Koons cover of her new album, "ARTPOP," and over the summer she appeared in a bizarre art video for performance artist Marina Abramovic.
Meanwhile, she's been promoting her new music overseas wearing a strage array of outfits. She wore a black bra, stockings and mustache at a sex club in Berlin, Germany, and on Saturday was spotted leaving a South London recording studio wearing a dolce & Gabbana dress art dress and strange spectacles.