Lady Gaga Forgets To Wear Pants While Greeting Fans From A Balcony In Rio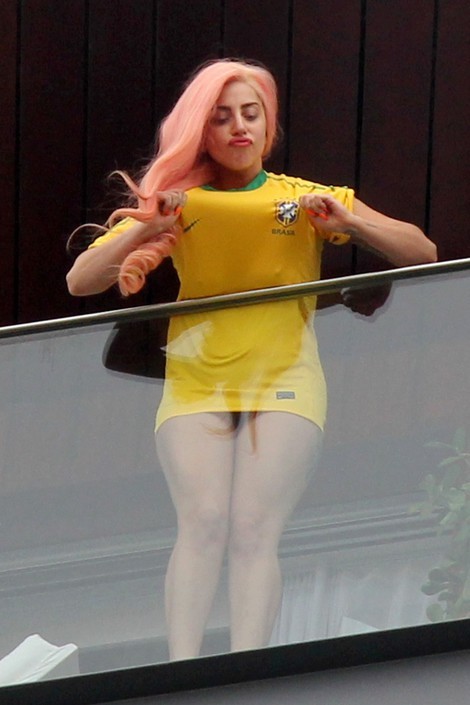 Lady Gaga showed her love for her Brazilian fans from the balcony of her hotel in Rio de Janeiro earlier this week. The singer stepped out without pants in a bright yellow soccer shirt.
Earlier in the week Gaga and her pal, makeup artist Tara Savelo, waved to fans and posed for lots of pictures in their bikinis.
On Wednesday the singer had hamburgers, french fries, soda and other fast food delivered to her fans who were waiting outside of her hotel room. She tweeted, "my lil Rio Babies PIZZA is coming downstairs. I feel like i slept in bed w you last night. every time i woke up i could hear you screaming!"
Gaga was out of town when hurricane Sandy hit her native New York City last week and recently donated $1 million to the Red Cross to help people devastated by the storm.
After the storm hit, she wrote on her website, "I feel like my entire childhood is underwater. The boardwalk in Atlantic City, my old apts in Brooklyn and LES (Lower East Side). All the bars and friends."
See more photos of Gaga without pants...