Lady Gaga Flashes Her Breasts In Home Video Clip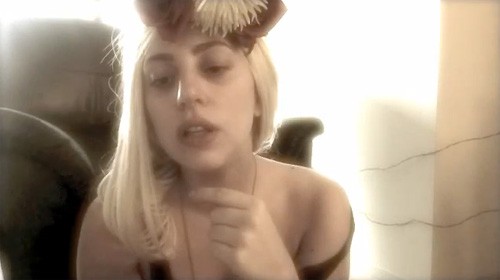 There's very little that Lady Gaga doesn't reveal about herself, including her naked body. The pop star recently posted a clip where she's dancing with her mom and flashing her breasts to the camera.
Gaga compiled some home videos of herself for her fans, lovingly called Little Monsters, and posted "monstervision no 3" on YouTube.
Introducing the video she explains, "Hey monsters, it's Gaga, I was just going through some old videos from last year, around the September through December time, and I found a lot of really old sweet videos that I thought you guys would like...
 
"This first one is me and Zachary, my godson, who I love so much... And this is my sister recording me and my mom dancing to Scheiße on Christmas."
In the holiday clip Gaga dances around her parent's living room and repeatedly lifts her black blouse to reveal her boobs bouncing up and down as her sister Natalia giggles in the background.
Check out the video below: