Lady Gaga Debuts The Flying Dress At Launch Of New Album 'ARTPOP'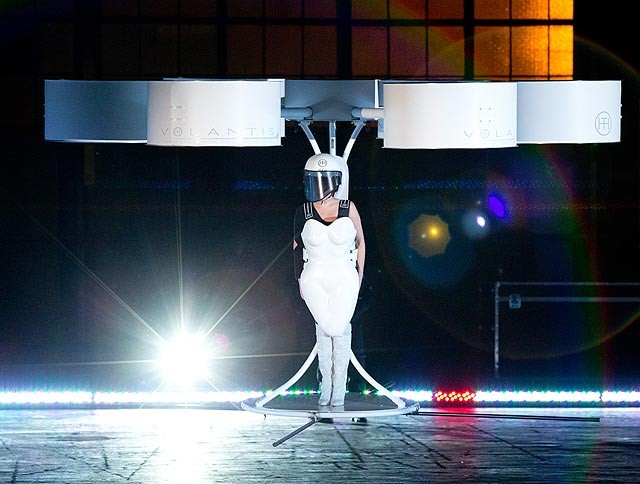 While Miley Cyrus was getting high at the MTV European Music Awards Sunday night, Lady Gaga was flying high at her "artRAVE" in Brooklyn, New York.

The singer held a release party for her new album "ARTPOP" at the Brooklyn Navy Yard and debuted her latest outfit -- a flying dress.

The fashion-forward vehicle, called Volantis (not to be confused with the "Game of Thrones" locale or the British software company), featured six propellers that gave just enough thrust to raise the singer a couple feet off the ground and hover through a warehouse.

"I wanted to make today about something even more important to me, and that something is the youth of the world," Gaga said prior to her launch. "Their minds are just so boundless. They're just so inspiring.

"Although she is a vehicle, she is essentially a metaphor for me. I will be a vehicle today for their voices."

Volantis was designed in part by Gaga and her Haus of Gaga team, along with London-based Studio XO.

"ARTPOP" hits stores Tuesday, November 12.