Lady Gaga, Bruce Springsteen Join Rolling Stones On Stage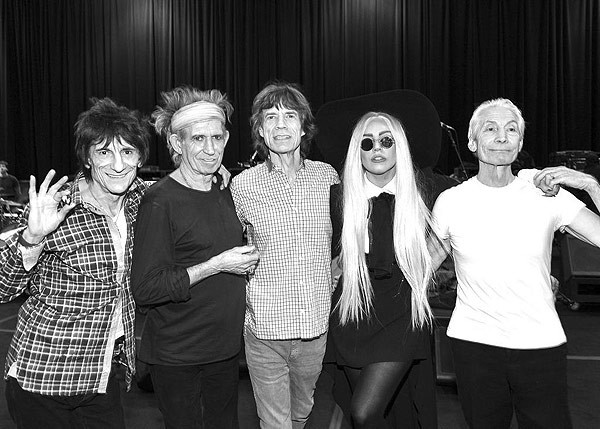 Lady Gaga posted a photo of herself with The Rolling Stones Saturday night after helping the band wrap up their fifth and final '50 and Counting' show in New Jersey. Gaga joined the legendary rockers for a rendition of their classic "Gimme Shelter".

The band was also joined on stage by Bruce Springsteen, who joined the band for their hit "Tumbling Dice". Stones frontman Mick Jagger joked that Springsteen -- a New Jersey native -- had "walked to the show".

It was a star-studded night as John Mayer joined the band for the second time this week. Gary Clark Jr., The Black Keys and former Stones guitarist Mick Taylor also made appearances.

Jagger dedicated single "Wild Horses" to victims of the Sandy Hook Elementary School massacre in Newtown, Connecticut; telling fans, "I just wanted to take a minute and send our love and condolences to those who lost their loved ones yesterday."

The flamboyant frontman wrapped up the show telling the crowd, "This is our last show... of the 50th anniversary tour. Hope to see you again soon."

The band is expected to play more dates next year, including the Coachella Valley Music and Arts festival in April.

Saturday night's show was aired on Pay-Per-View.